| | |
| --- | --- |
| | |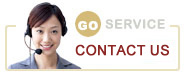 Your Position:HOME - Products - Garden furniture
GARDEN FURNITURE
Feida outdoor furniture on behalf of a State of life, a spiritual quest doesn't have to be away from the city, to enjoy the wilderness to bring the casual feel. It even can be as simple as, in the courtyard or on the terrace accompanied lovers and feel the Sun and clear the air in the morning with your child. Feida unique design for Sun and nature's own experience shows in the garden courtyard. Each piece of outdoor furniture and outdoor design together, so that more families can have leisure life in every moment, not to wait on weekends and holidays.
Brand products mainly to produce cast aluminum outdoor furniture, Garden combination dining table suite, couch, sofa, including combination; Chair, Garden swings, rocking chair, seesaw series; Park in small groups, art chairs, elegant balcony Suite; upscale garden landscaping accessories such as range of leisure products.
Interpretation of the new idea of modern fashion and leisure outdoor furniture, so that more and more people are keen on outdoor living, advocate for living space, leisure space and constantly extends.
Copyright ©2012
Huzhou Feida Gongyiping Co.,LTD
Tel:0086-572-2221630 0086-572-3800282 Email:
fd@feidagarden.com
Factory address:South of No.104 National Highway, Qingshan Town,Huzhou,Zhejiang,China  
Company address:No.909 Room, Li Yang Business Building,Huzhou,Zhejiang,China